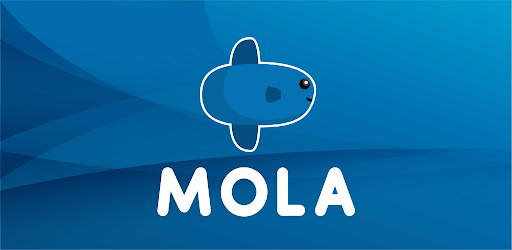 Mola TV APK for Android
Latest Version
PT Global Media Visual · Entertainment
Upload by Jabbr
Download Mola TV APK for Android - 41.94 Mb (✓ Free) - Latest Version - Package Name: tv.mola.app - Jabbr.Net
The description of Mola TV
There are many enjoyable shows and movies that you can enjoy right now. If you are someone who loves watching a variety of different movies and shows, then you must know about streaming platforms now. They are popular platforms you can use today that allows us to enjoy various shows and movies on our phones. But if you want to enjoy more than that, download Mola TV today! Published by PT Global Media Visual, this is an app that allows us to watch a lot of shows.
Here, you can enjoy Mola Sports which streams more than 70 matches a week from top leagues such as UEFA Nation League, World Cup Qualifiers, EURO, NFL, Eredivisie, Premier League, Bundesliga, and more. You can also enjoy different sports such as badminton, rallies, martial arts and many more. There are also many movies, animated shows for kids, living shows, and many more. There's also HBO GO here where you can enjoy many blockbuster movies and series today.
Enjoy Shows and Channels
There are many enjoyable shows and movies that you can watch these days. There are also many streaming sites available today that caters our need for endless entertainment. These platforms have made it incredibly easy to stream movies and shows today since they offer on-demand streaming services. This means users can easily watch movies and shows anytime they want! This also means you can discover many new shows and original ones right on the app.
The world of streaming apps is littered with many popular ones such as Disney+, Hulu, Netflix, Amazon Prime Video, Apple+ and many more. All of these apps today offer unlimited streaming for thousands of movies and shows. But what separates Mola TV from these ones is that it shows mainly sports and other shows. Here, you can watch sports shows from Cricket to Badminton to even Football. Aside from that, you can enjoy animated shows for kids!
More than that, there are also shows four housing, culinary, talk shows, travel and original shows. Lastly, you can also enjoy HBO GO today here where you can watch international movies and shows.
Mola TV Features
There are many exciting shows and movies that you can enjoy today. But Mola TV allows you to enjoy a variety of them.
A Different Streaming Platform – The world today has been blessed by many technological advances. Right now, we have smartphones and many gadgets we can use to make our lives easier. But if you're someone who loves watching other shows from streaming platforms, get Mola TV today. This app differs from mainstream streaming apps since it offers a wide variety of shows and movies. This app offers so many movies and original shows that you can enjoy with your family and friends right now.
Here, you can enjoy live sporting events right on your phone. These includes the biggest leagues such as World Cup Qualifiers, Bundesliga, Eredivisie, EURO, Premiere League, badminton and many more. Then, there are also movies and that you can enjoy today from Hollywood. Then, there are also many animated shows available right now that you can watch for your kids. There are also plenty of shows about travel, culinary, housing, talk shows and many more today. Lastly, you can enjoy HBO GO which features tons of movies and shows.
Mola Sports – There are many sports that people play and watch worldwide today. So, if you don't want to miss anything, you can watch a lot of live sports events in Mola TV. Here, you can watch more than 70 matches a week available right in here. This includes leagues such has UEFA Nation League, World Cup Qualifiers, Premier League, Eredivise, EURO, Bundesliga, NFL and many more. This means you can watch plenty of sporting events right now live!
Mola MOVIES – There are also many movies available in Mola TV that you can watch today. These are movies from Hollywood as well as local ones.
Animated Shows – There's a section in Mola TV that's solely dedicated for kids! This section features animated shows, edutainment shows, and animal shows as well. Here, you can select plenty of different shows that are kid-friendly so you don't have to worry. With this section, you can enjoy plenty of shows today.
Mola Living – Mola TV also features shows centered around travel, housing, culinary and talk shows. You can enjoy plenty of different shows with this app today.
HBO GO – This ap also allows you to enjoy blockbuster movies and series! There are plenty of categories available such as foreign, family, series, sports, music, and many more.
Download Mola TV Mod APK – Latest version
If you want to enjoy plenty of movies and shows, download Mola TV today and enjoy.
How to download and install the Mola TV APK
You can find Mola TV on Google Play, however some users need to find the original APK file to modify or don't have Google Play to install. If you have never installed the APK file on your device, see the steps below.
Go to "Unknown Sources" in Settings. After that, go to Security and enable the Security option.
Go to the download manager of your Android device and click on Quickshortcutmaker. Now it's time for you to download.
Two options can be found on the mobile screen. There are two ways to install an operating system and all you have to do is boot it quickly on your Android device.
You will see a popup with options on your mobile screen. You have to wait a while for it to appear.
When all downloads and installations are complete, just click the "Open" option and open the screen on your mobile device.
Overview
Above are the reviews and instructions for installing Mola TV Apk. If you find it useful, please share it with your friends to let them know. Jabbr.Net is a safe source for downloading games and apps for Android. You can download the APK file completely for free. And Mola TV Apk is one of them. It belongs to the category of Entertainment and has been developed by PT Global Media Visual. Download Mola TV Apk to your device and experience it now!
Download Mola TV for Android
You may also like